Financial Infidelity And Divorce Disputes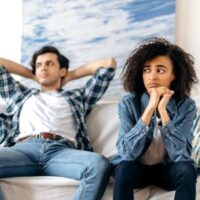 Among the topics of arguments during a marriage, finances is one of the most common. Because while marriage is an emotional commitment, it is also a legal bond. When trust around finances break down, it is possible the marriage will not last. If one spouse spends money without the other individual's knowledge, a divorce filing could follow.
According to one report, half of marital arguments surround family finances. If you are involved in a divorce dispute and have questions about how to secure the financial agreement you require after learning of financial infidelity, connect with an experienced Orlando divorce lawyer.
Outright Lies, Trying to Hide Assets, and Debts
There is no one reason why a person commits an act or acts of financial infidelity. In some situations, one spouse lies about their spending because they know their spouse will not agree with how the money is being used and they want to sidestep arguments and do as they please. But for others, they know the marriage will be ending and are trying to hide assets so they will be able to retain more assets should a divorce be finalized.
When spending results in a high debt load, it needs to be determined how the debts will be paid off. This is true if a couple stays married, separates, or divorces. Some types of debts that result in marital arguments and divorce disputes include the following:
Credit card balances
Business or payday loans
Mortgage payments
Debt notes for cars, trucks, boats, or RVs
Student loans
Debt repayment agreements could be part of your divorce settlement. When you discuss your financial facts with a lawyer, a path forward can be developed. For example, you may be comfortable taking on the mortgage for the marital home if you are able to keep the house. Or maybe you believe you should receive spousal maintenance payments as your family took on a student debt burden for your spouse who has high future earning capacity as a result.
Discovering the Truth
If you suspect your spouse has been financially unfaithful, talk to a professional. When you meet with a skilled attorney, they will share ways to tally expenses, investments, loans, purchases, properties, inheritance, and more.
For couples who are separated but want to save their marriage after disputes have started due to financial infidelity, connect with a marital counselor. But if you have already tried to heal the marriage and now believe it is time for you and your spouse to go your separate ways, talk to an Orlando divorce lawyer.
Do you suspect your spouse was financially unfaithful during the course of your marriage? A stable life is often built on secure finances. Ask the knowledgeable family law attorneys at the Donna Hung Law Group how you can obtain your fair share of marital assets. After a lawyer listens to the details of your situation, they will determine a strong path forward. Our attorneys have experience untangling financial issues. Call or contact the office today to schedule an initial evaluation.