Hiring a Private Investigator to Support Claims in Divorce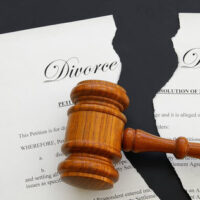 In an ideal world, divorce would be amicable, and points of contention resolved through simple compromise. High levels of conflict typically require court intervention to settle any point of disagreement, as less adversarial and structured forums, like mediation, are often a nonstarter. Divorce raises a number of sensitive and fundamental issues that must be addressed along the road to dissolution, and each side will have their own goals and motivations for the final outcome, which may clash. If spouses cannot agree on an issue, they must let a judge decide the outcome, which is based on the application of the law to the evidence presented by each side. Gathering evidence to support a position is critical to building a case, and much of this is completed during the discovery process, the procedure each party uses to request information from the other side. However, if a spouse is seeking to secure damaging information or does not trust the accuracy or authenticity of the documents provided, a more thorough investigation may be necessary, which may include hiring a private investigator. While this may seem like an overly aggressive step, sometimes it is necessary to learn key pieces of information. Former head of investment firm Pimco, Bill Gross, is engaged in multiple legal actions related to the divorce from his wife of 32 years, and both have hired private investigators to dig deeper into the other's behavior and motivations. While not a standard part of divorce cases, private investigators can provide vital information, and a discussion of the circumstances where one may be justified will follow below.
Issues a Private Investigator Can Explore
Before getting into the situations in which a private investigator may be appropriate, it is worth mentioning that this option should be chosen for legitimate concerns and not to punish or embarrass the other spouse. If such behavior or motivation becomes known to the judge, it will not go over well, and make the court more critical of everything claimed from that point. Valid reasons to employ an investigator do exist, though, and some examples of issues pre- and post- divorce that could justify this move include:
An affair that drained marital resources as the unfaithful spouse spends money for gifts, trips, etc.
Extravagant spending that contradicts claims of financial hardship connected with alimony or child support.
Missing or unaccounted-for assets.
Substance abuse or other types of dangerous behavior that could affect the spouse's ability to safely parent.
Monitoring a parent when he/she has physical custody to ensure the parenting plan is being followed.
Confirming a former spouse receiving alimony is in a supportive relationship and cohabitating with a new partner to argue for termination.
Benefits They Provide to a Case
It can be tempting to hire a private investigator before hiring an attorney or even discussing divorce with the other side. However, any information discovered is more likely to be admissible in trial if an attorney directs the investigator's efforts. That being said, having an investigator testify about surveillance will appear to be more professional in court than the same information coming from the other spouse or a friend. Further, private investigators have the training and resources to acquire greater and more detailed information than the average person could find on their own. Finally, investigators keep whatever they discover confidential, which limits repercussions if nothing is found or the information is ultimately not used.
Contact an Orlando Divorce  Lawyer
Divorce is a complicated and emotionally-driven process. Do not be caught unaware of rights and obligations as you move to transition your life. Work with the experienced Orlando attorneys at the Donna Hung Law Group to learn how the law applies to your situation and your available options. Contact us at (407) 999-0099 for a consultation.
Resource:
latimes.com/business/hiltzik/la-fi-gross-divorce-20180620-story.html