Is It Ever Too Late to Get a Postnuptial Agreement?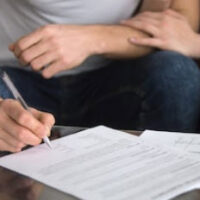 The short answer is, "No, it's never too late to get a postnuptial agreement," also known as a postnup. Some couples mistakenly believe that they can only create a postnuptial agreement before the wedding.
However, you need to understand the difference between prenuptial and postnuptial agreements. While a prenuptial agreement is created and signed before the wedding, you can get a postnuptial agreement even after the wedding.
Why should I get a postnuptial agreement (postnup)?
While there are a couple of differences between prenups and postnups, they have much more in common. A prenuptial and postnuptial agreement allows the spouses to decide what happens to their separate and marital property, among other aspects, in case things do not work out well and they get divorced.
Without a postnuptial agreement – or a prenup, for that matter – your divorce-related issues would be decided by a judge. Thus, having a postnup allows you and your spouse to have much more control over various aspects of your divorce.
When is it too late to get a postnup?
It's never too late to get a postnuptial agreement because postnups can be created at any time during your marriage. Thus, even if you have been married for five, ten, 20, or more years, you can still create a valid and enforceable postnuptial agreement.
However, it is advised to consult with an Orlando postnuptial & prenuptial agreement attorney to help you create a legally binding and enforceable postnup in Florida.
What you can put in a postnuptial agreement
There are many things you can put in your postnuptial agreement. In fact, you can write whatever you want, but the agreement may be thrown out by a judge if the postnup is deemed unfair, it was entered into under duress or coercion, or the contract contains any illegal provisions.
For this reason, it is important to seek legal counsel from an attorney to help you put together an enforceable postnuptial agreement that will not be invalidated or thrown out by the judge.
A postnuptial agreement can contain the following provisions:
How property will be distributed between the spouses in the event of a divorce;
What are spouses' separate property that cannot be distributed as marital;
Who is responsible for certain debts such as student loan debt;
Whether a spouse will be seeking alimony or spousal support after the marriage; and
Certain custody arrangements for the kids.
What you cannot put in a postnuptial agreement
Putting certain things in your postnuptial agreement could invalidate it or make it unenforceable. In Florida, couples who create a postnuptial agreement are not allowed to waive rights to child custody, visitation, or child support.
While you may be able to make provisions for some custody arrangements, your postnuptial agreement cannot prevent one of the parents from seeing their child altogether.
Also, a judge may throw out a postnuptial agreement if the provisions are deemed unfair. If one of the parties forced or coerced their spouse into signing the postnup or acted fraudulently, the agreement is likely to be deemed invalid and unenforceable.
If you are considering creating a postnuptial agreement, contact our Orlando family lawyers at Donna Hung Law Group to discuss your case. Our knowledgeable lawyers will help you draft an enforceable agreement. Call 407-999-0099 to schedule a consultation.