Will My Spouse Get Half of My Business in a Florida Divorce?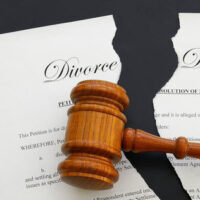 Dividing assets in a divorce is never easy. But things can get even more complicated if one or both spouses own a business. If you own a business and your marriage is headed for divorce, the thought, "Will my spouse get half of my business?" will eventually cross your mind.
If you own a business in Orlando or elsewhere in Florida, it is vital to understand how Florida's property distribution laws work when dividing assets, including businesses, in a divorce.
Is Your Spouse Entitled to Half of Your Business?
The Florida Statutes Section 61.075 states that all marital property and assets are subject to "equitable distribution." While equitable distribution means that marital assets will be distributed in a fair manner, it does not necessarily mean a 50/50 split.
Marital assets include but are not limited to real estate, properties, automobiles, jewelry, artwork, collectibles, stocks, bonds, bank or credit union accounts, life insurance, pensions, and any other assets that were acquired during the marriage.
Businesses may also be subject to equitable distribution if you started your business in the course of the marriage. Since businesses – like any other marital assets – are split between the spouse in an equitable manner, your spouse may get up to half of the value of your business.
What if You Started Your Business Before the Marriage?
If you had started your business before you got married, your spouse could still be entitled to a portion of the value of your business. Whether or not your spouse will be able to claim a portion of your business depends on two factors:
Has your business increased in value in the course of the marriage?
Has your spouse contributed to the business during the marriage?
Since every divorce case is unique, whether or not one spouse is entitled to half of their spouse's business depends on a multitude of factors. That is why it is advised to consult with an Orlando divorce lawyer to examine your particular situation.
How to Determine the Value of Your Business in a Divorce?
When your spouse is entitled to a portion of your business, you will need to determine the value of your business. It is critical to get a professional evaluation by a certified business valuator in Florida to determine how much your business is worth.
When it comes to determining the value of a business and dividing business assets in a divorce, the following factors must be considered to ensure that the business is split in an equitable manner:
Each spouse's contribution to the business
Potential losses
Future business earnings
The value of liquidation
If you are a business owner who is considering filing for divorce or are already in the middle of a divorce case, speak with an experienced divorce lawyer to ensure that your rights and assets are protected. Contact an Orlando divorce attorney at Donna Hung Law Group to help you determine the value of your business and ensure that you receive a fair share of the business in your property settlement. Schedule a consultation by calling at 407-999-0099.