4 Reasons to Consider Mediation During the COVID-19 Pandemic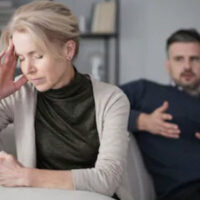 The United States, like China, could see a surge in divorce filings after the COVID-19 pandemic, as family law attorneys in Florida and across the nation are reporting a significant increase in inquiries and calls about filing for divorce.
According to NBC2 News, "couples are racing to courts to file for divorce" during the coronavirus pandemic. However, as in-person services in Florida's courts remain limited, filing for divorce can be problematic. Luckily, couples can participate in mediation, which is an alternative to court litigation that has gained tremendous popularity in the COVID-19 era.
Why Are People Getting Divorced During the COVID-19 Pandemic?
The pandemic is making married couples sick of each other. Being stuck with a partner inside the house for so long can take a toll on your marriage. As many couples have been quarantined together during Florida's stay-at-home order, many of them realized that they do not want to spend their lives with their partner.
Married couples got a preview of what retirement may look like, and many of them did not like it. Needless to say, couples who had experienced difficulties and were on the verge of divorce before the coronavirus crisis are even more likely to call it quits. Something that seemed like no big deal in the pre-coronavirus world evolved into an unbearable nuisance during the pandemic.
Also, the pandemic triggered various family law issues, including custody and visitation difficulties and issues related to the modification of child support and alimony due to financial hardship.
Why You Should Consider Mediation During the Coronavirus Crisis
Although Florida's courts suspended all jury trials through July 2, 2020, and in-person services remain limited, it does not necessarily mean that your family law or divorce case has been delayed indefinitely.
In fact, you can still take part in mediation during the COVID-19 pandemic. Here are four reasons to consider mediation during the coronavirus crisis:
No other options are available. Since the ability to proceed with your divorce remains limited during these unprecedented times, mediation allows you to get your divorce case off the ground. As the court system is paralyzed by the pandemic, opting for mediation can help you move your case forward.
Avoid delays in your divorce case. Mediation can speed up your divorce case, especially given that Florida's courts will most likely experience a significant backlog of divorce and other family law cases when they finally reopen.
Mediation is cheaper and more efficient than litigation. Like other alternatives to litigation – for instance, collaborative divorce – mediation can minimize costs, time, and stress of going to court.
Enjoy greater confidentiality. As divorce cases handled in courts become public records, many are concerned about the lack of confidentiality. With mediation, however, you can keep your divorce case confidential to the extent possible.
Speak with our Orlando mediation attorneys at Donna Hung Law Group if you are considering alternatives to divorce litigation in Florida. Contact our lawyers by calling at 407-999-0099 to get a case review.
Resources:
nbc-2.com/story/42116487/couples-racing-to-courts-to-file-for-divorce-during-pandemic
flclerks.com/page/covid-19
https://www.donnahunglaw.com/pros-and-cons-of-mediation-in-a-florida-divorce/