5 Reasons to Use a Collaborative Divorce During the COVID-19 Pandemic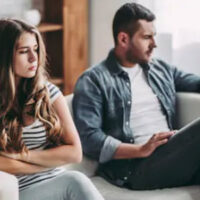 As Florida courts remain closed for non-essential proceedings due to the coronavirus crisis, it may feel as if you are doomed to spend the rest of the pandemic with your spouse even if you have been contemplating divorce for the past weeks or months.
All is not lost for those who want to get divorced during the COVID-19 pandemic, as you can still take advantage of Collaborative Law when initiating a divorce during these unprecedented times.
Why You Should Use a Collaborative Divorce During the Coronavirus Pandemic
During these times of social distancing and stay-at-home orders, there are at least five reasons to consider using a collaborative divorce during the coronavirus crisis.
You control the entire process and the timeline of your divorce. As Florida's courthouses remain closed or operating reduced hours, you do not have to rely on the courts or judges if you opt for a collaborative divorce. You get to control the entire process and set your own timelines to speed up or slow down your divorce case.
You can solve issues on your own terms. Collaborative divorce participants can resolve their family law issues on their own terms. Collaborative divorce keeps the decision-making control in your hands instead of giving that control to a complete stranger (a judge) to decide what the rest of your life will be like. This one is a huge advantage during the coronavirus pandemic, considering that no issues can be solved and no agreements can be made when Florida courts are closed.
You can reduce the cost of divorce. Collaborative divorce can save you both time and money, as you both spouses can hire a single, neutral specialist (e.g., a valuation expert or financial specialist) to gather and analyze your financial information, rather than hiring two adversarial experts or attorneys. This approach can also enhance efficiency and reduce stress.
You have the opportunity to collaborate with experts. If you have disagreements about a specific part of your divorce – e.g., child custody – collaborative divorce allows you to work with experts to review your particular situation and find a mutually-beneficial solution. For instance, an expert with collaborative divorce training can help create the most appropriate parenting plan based on your circumstances. And the best part is that you can work with specialists via virtual communications tools while practicing social distance and not endangering anyone to the risk of COVID-19 exposure.
You can explore creative solutions that work for your particular situation. Instead of relying on judges for answers and standardized solutions, spouses who use a collaborative divorce have the freedom to find creative and unique solutions that work for them, rather than someone else. For instance, parents may be able to come up with a more efficient parenting plan that may be completely different from the one-size-fits-all plans that are typically offered by courts in Florida.
If you decided to move forward with your divorce case during the coronavirus crisis, consider the above-mentioned factors to use a collaborative divorce. Contact our Orlando divorce attorneys to explore your options. Reach out to Donna Hung Law Group for a case review. Call at 407-999-0099.
https://www.donnahunglaw.com/restraining-orders-in-florida-down-during-the-covid-19-pandemic-and-heres-why-its-disturbing/